Hey everyone, Looong time no post!
I haven't done a personal blog since I told you all about
my operation
and depressed you all with how sorry I was feeling for myself.
So I figured I would update you all on that. I will be two weeks post op tomorrow and I am definitely beginning to feel much better, more positive and more like myself again. It has been a shitty few weeks with lots of tears and pain and stuff but I feel like I'm starting to come out the other side now.
My boyfriend and I had to travel back from Plymouth to Leeds last week and we had a nightmare journey, missing one of our coaches and being transferred to a train.. I have traveled with national express so many times, but at a time when I shouldn't have been doing a long journey in my state anyway, it had to go wrong! .. But we got home in the end *hooray* The journey was uncomfortable and painful for me as I was only a week after my op at that time.
So anyway, I have been visiting the nurses at my surgery every day to have my dressing changed and they have been lovely to me, and gentle too! So I'm glad about that. I'm still having it changed regularly and probably will have to have for a few more weeks yet.. It's not pleasant, but it has to be done.
So, That's my update on me, I am much happier now than I was and I feel ready to get back to blogging, and even making some new videos. My BF (Who has been amazing through all of this) bought me a gorgeous new camera the other day [
Fuji S1000fd
- which is lush!] So that I can make videos again and take good pics for my blog :)
I have also been keeping myself busy with reorganizing my make up.. I came to the conclusion while unpacking that I was out of room to store any more make up, so me and the BF went and got some cool drawers so that my make up and can live happily in one place - which it now does, fab! I plan to do a little storage post soon.
Anyway, enough about me me me, I wanted to say a MASSIVE Thank you to every single one of you who has show concern and care for me these past few weeks, it really has meant a lot and helped me feel more positive.. All the comments on the blog post about me being in hospital and all the comments on twitter and stuff have been lovely, so thank you all for that, from the bottom of my heart.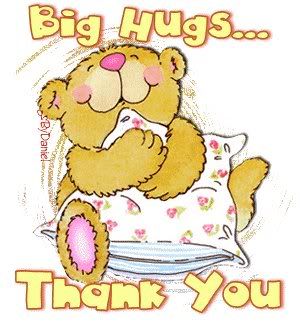 I want to say a special thank you to two special Rebecca's too! -
Panda Does Make up
&
Sirvinya
Thank you soo much for the get well cards xx -- and Panda, thanks for the little gift package, It made my day - You're a sweetie xx
♥